Our room is a luxury studio with patio doors to the spacious garden, located on the Itterbeek. Hence the name "B&B aan de Itterbeek". A relaxing environment in picturesque Ittervoort. The spacious terrace faces south west, so you can enjoy the sun for a long time when the weather is nice.
The studio is a characteristic space of 2 floors with a large loft and a private sauna. This infrared sauna with salt therapy is not only relaxing, but also has a healing effect. The sauna has a therapeutic effect on muscle and joint complaints.
Living space in our luxury B&B
The living space is located on the ground floor. From the terrace you enter a spacious living/dining area with characteristic features. The living area is fully equipped, such as a coffee corner, dining area and a sitting area.
Behind the robust barn door you will find the completely renovated bathroom. This bathroom has a very spacious shower and washbasin, separated by a wall. The bathroom is equipped with a design radiator, sockets, (bath) towels, hair dryer, shampoo and shower gel.
In the other room there is a separate toilet room and the gem of B&B on the Itterbeek: infrared sauna with salt therapy, aromatherapy and color therapy.
Infrared heat relaxes tight muscles to the deepest level. This relieves your joints, which promotes total flexibility and vitality of the body.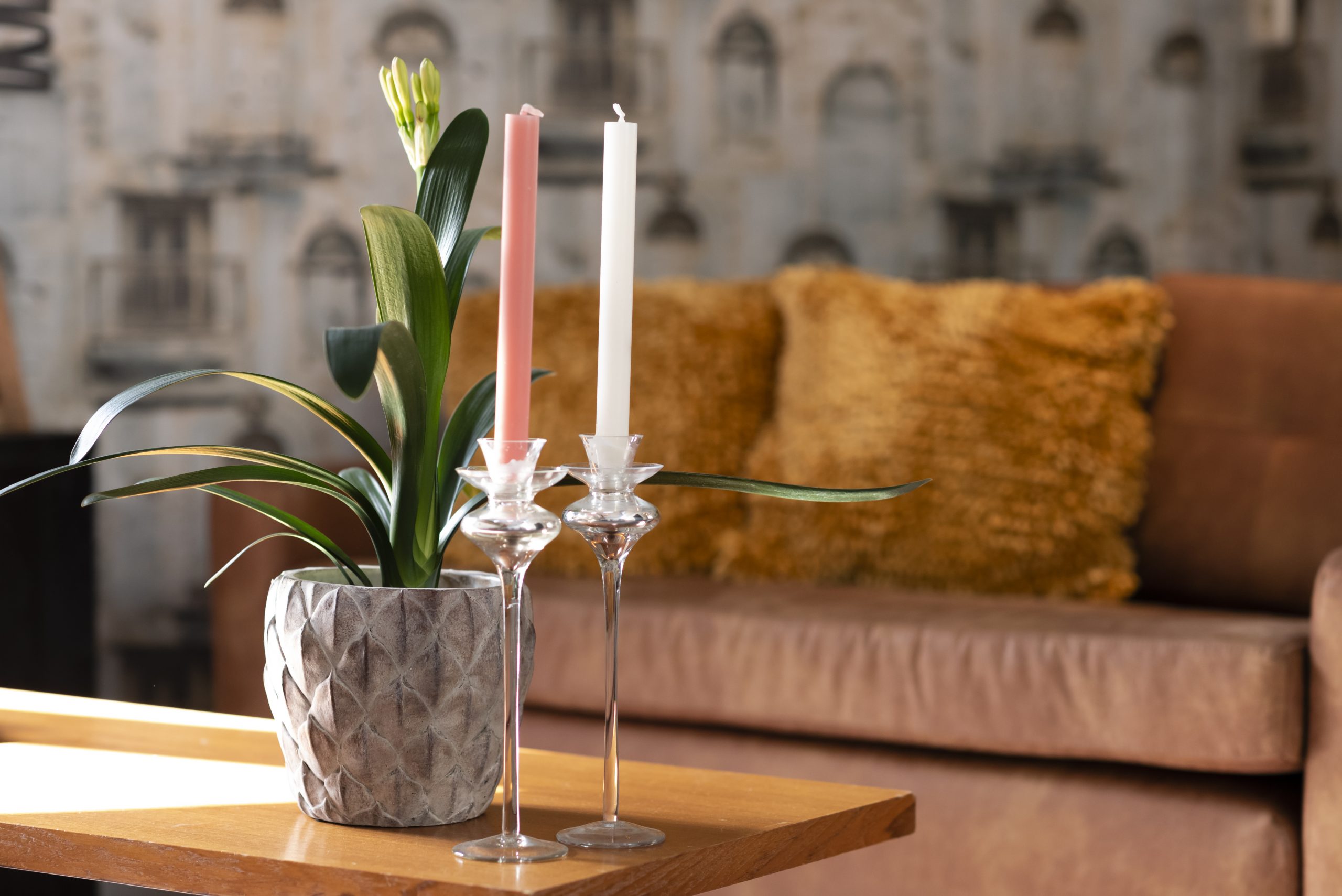 Sleeping space in our luxury B&B
The sleeping area is located on the first floor. The unique thing about this space is that you have a view of the living space from the loft. This large space is fully equipped. View over the garden, a brand new bed, space to hang / lay your clothes and lots of light. What else do you want?
Room facilities in our luxury B&B
Two floors, lockable private entrance, infrared sauna with salt therapy, terrace with patio furniture, 2-person sofa with side tables, dining table with 2 easy chairs, free WiFi, refrigerator, coffee maker with organic coffee, kettle with organic tea blends, spacious and brand new shower room, separate toilet , large windows (allowing a lot of light), good lighting and sufficient free sockets.
Infrared sauna with salt therapy:
Relaxation
Detoxify
Pain relief
Increase resistance
Bed:
Box spring of 180×210 with 1 large mattress.
Dimensions of this luxury studio:
Living space size: 4.80 x 4.80 meters
Sleeping area size: 4.75 x 3.80 meters
Shower room size: 2.80 x 2.80 meters
Terrace size: 12 x 14 meters
Breakfast:
A delicious breakfast can be booked on site for € 10,00 per person per night. It concerns a breakfast with (fresh) regional products, served in the studio or on the terrace. You can of course also provide your own breakfast, plates and cutlery are provided.
Parking:
Free parking on site and opposite the property.
Public transport:
The bus number 73 from Weert to Roermond via Thorn stops in front of our B&B.
To check in:
Between 3 p.m. and 9 p.m. Arrival outside these times is possible in consultation.
Checking out:
By 11 a.m. at the latest.
Luggage:
Closed storage possible in consultation.
Pets:
No pets are allowed in the luxury B&B on the Itterbeek.
This luxury studio is non-smoking.
Price:
€ 85.00 per night excluding breakfast and tourist tax of € 1.30 per person per day.
For more information, please contact us.